This is EPIC...
On this, the 19th day of December 2012, I am more than honored to have been awarded the coveted
"WOMENS I AM SCARED OF AWARD"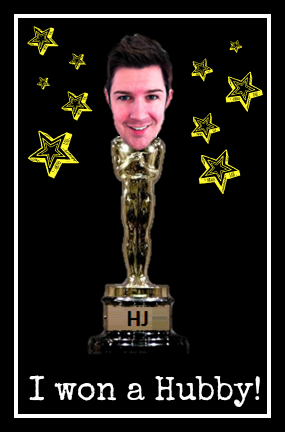 I would like to thank all the little people Hubby Jack, since his vote was the only one that mattered, let alone counted, for making my week, hell month, no YEAR by giving me this award!
I also would like to thank my Mom for showing me how to be mean and scary! Sidebar - If you read this and know my Mom IRL, I know you are sitting there thinking, "What? Nan? No, she is the nicest lady ever!" This is true, but Nan is also a closet Mean Girl - she somehow figured out that it's better to have your daughter be the Town Bitch then you, and it's worked for her! Haha!
Last, but not least I would like to thank all my HS girlfriends for being too nice, polite and sweet. If it weren't for them I would never recognized my Mean Girl potential! I mean someone's gotta be "That Girl That Punches Bitches," right?! and that someone was Me!
A huge Congratulations shout out to all my Blogging Besties that also took home a Hubby today! To see all the lovely ladies that were bestowed with a Hubby today click the button above!
xoxo