I was nominated again by the
Amazing Jennifer @ FatChick2FitChick
and the
Realist Rachel @ Rachel Runs Her Mouth
!! I'm still super excited to be nominated and I've made the Executive, because I am the HBIC around here, to answer their questions today via Vlog. At this point I still have good intentions to answer all the questions, but I figure I might as well answer these while they are FRESH!
The Rules:
1. You must thank the person who nominated you for the award.
2. You must write eleven facts/things/tidbits about yourself.
3. You must answer eleven questions that were given to you from your nominator.
4. You must nominate eleven other bloggers who have 200 or less followers and tag them in your acceptance post.
5. You must create eleven new questions for your nominees to answer in their acceptance post.
6. You must notify your eleven nominees on their blog, so they can accept their award and pay it forward.
7. You must not nominate the person who nominated you.
Enjoy!
Aaaahhh! I totally got cut off right at the end of the VLOG! I'm not re-recording it...sorry, I'm not sorry! The dress is the Exclusive H&O Label This Way That Way dress that was re-stocked just yesterday! Hurry over there and grab yourself one! It is the MOST comfortable dress with the SOFTEST material I've ever worn! #truth Here are some pics, of my multiple personalities at work this AM, oh and that's the dress too!
Also, it's Weigh In Wednesday! It's also the final day of Erin @ She's a Big Star's DietBet! And guess who was a winner!? This girl right herrr...Holla! Momma made some Dolla Dolla Bills Y'all! I don't know how much yet because everyone has until 11:59pm tomorrow to get their final weigh ins submitted! I'll keep you posted, but I figure if I can double my money that's great! The buy in was $15, so I'm shooting for $30 bones!
Weigh In Wednesday Stats...
Week 1 Weigh In: Down 5.6 Pounds! Holla! Only 1.2 Pounds until Goal, Bay-Bay!
Week 2 Weigh In: Down 5.0 Pounds (Gained 0.6 Pounds)! Only 1.8 Pounds until Goal!
Week 3 Weigh In: Down 6.2 Pounds (Lost 1.2 Pounds)! Only 0.6 Pounds until Goal! Boom!
Week 4 Weigh In: Down 7.4 Pounds (Lost 1.2 Pounds! Beat Goal by 0.6 Pounds! Holla!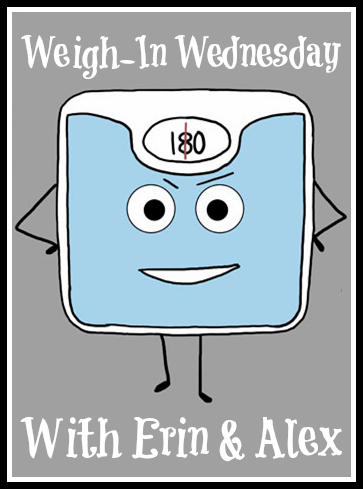 Love You, B Faces!
xoxo