I'm totally stealing this from Kassie! Everyone loves to share the music that inspires them to push a little bit harder, a little bit farther!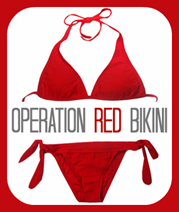 Here is my current play list for the GYM:
T.H.E - will.i.am
Scream & Shout - will.i.am + Britney
Girl on Fire (feat. Nicki Minaj) - Alicia Keys
Thrift Shop (feat. Wanz) - Maklemore + Ryan Lewis
Beauty and a Beat (feat. Nicki Minaj) - Justin Bieber
Don't Stop the Party (feat. TJR) - Pitbull
Pound the Alarm - Nicki Minaj
Va Va Voom - Nicki Minaj
Suicide Eyes - A Thousand Horses
Impacto (Remix) - Daddy Yankee
Get Buck In Here - DJ Felli Fel
Whistle - Flo Rida
Wild Ones - Flo Rida
Shake That Thing - Gwyneth Paltrow
We Run the Night (feat. Pitbull) - Havana Brown
On the Floor (feat. Pitbul) - Jennifer Lopez
Shots - LMFAO
Super Bass - Nicki Minaj
How We Do (Party) - Rita Ora
That's Not My Name - The Ting Tings
Die Young - Ke$ha
Now don't be stingy! Tell me your faves! Have a great and sweaty weekend!
xoxo